Keynote Speaker of EEET 2022
To be added.
Previous Keynote Speakers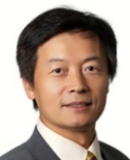 Prof. S. Joe Qin
City University of Hong Kong, China
Fellow of NAI, IFAC, AIChE, and IEEE
Google Scholar citations: 32,000; h-index: 76
Dr. S. Joe Qin obtained his B.S. and M.S. degrees in Automatic Control from Tsinghua University in Beijing, China, in 1984 and 1987, respectively, and his Ph.D. degree in Chemical Engineering from University of Maryland at College Park in 1992. He is currently Chair Professor of Data Science at the City University of Hong Kong. He is a Fellow of NAI, IFAC, AIChE, and IEEE. He has over 400 publications in international journals, book chapters, conference papers, and conference presentations with peer-reviewed abstracts. He delivered over 50 invited plenary or keynote speeches and over 120 invited technical seminars worldwide. He received over 15,400 Web of Science citations with an h-index of 59 and over 32,000 Google Scholar citations with an h-index of 76. Dr. Qin's research interests include data analytics, machine learning, process monitoring and fault diagnosis, model predictive control, system identification, semiconductor manufacturing and control, building energy optimization, and predictive maintenance.
Speech Title: "Latent Dynamic Modeling and Fault Monitoring of High Dimensional Data with Reduced Dimensional Dynamics"
Abstract: In modern data- and sensor-rich systems such as industrial Internet of Things (IIoT) and autonomous systems, the dimension of the measurement space can be much larger than the dimension of the system dynamics. Data from such systems tend to have redundancy and prone to faulty measurements. These two aspects are new challenges to existing dynamic modeling theory that is based on full-dimensional dynamics and fault free data. In this talk I present a novel latent vector autoregressive (LaVAR) modeling algorithm with a canonical correlation analysis (CCA) objective to estimate a reduced dimensional but fully-interacting dynamic model. This algorithm is an advancement of the dynamic inner canonical correlation analysis (DiCCA) algorithm, which builds univariate latent autoregressive models that are non-interacting. The dynamic latent variable scores of the proposed algorithm are guaranteed to be orthogonal with a descending order of predictability, retaining the properties of DiCCA. Further, the LaVAR-CCA algorithm solves multiple latent variables simultaneously with a statistical interpretation of the profile likelihood. Connections with other dynamic factor models in econometrics and financial time series analysis are mentioned. The reduced-dimensional latent dynamic model has potential applications for prediction, control, and diagnosis of anomalies. I use the chaotic Lorenz oscillator with noisy measurement to illustrate the superiority of the proposed algorithm to recover true signals from high noise. Further, the predictive power of the latent dynamic models is useful to overcome the shortcomings of static data-driven fault monitoring methods, such as principal component analysis.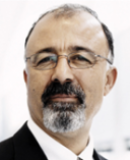 Prof. Mohamad Sawan
Westlake University, China
Fellow of IEEE, CAE, and EIC
Google Scholar citations: 11,000; h-index: 50
Mohamad Sawan is Chair Professor in Westlake University, Hangzhou, China, and Emeritus Professor in Polytechnique Montreal, Canada. He is founder and director of the Cutting-Edge Net of Biomedical Research And INnovation (CenBRAIN) in Westlake University, Hangzhou, China. He received the Ph.D. degree from University of Sherbrooke, Canada. He is Co-Founder, Associate Editor and was Editor-in-Chief of the IEEE Transactions on Biomedical Circuits and Systems (2016-2019). He is founder of the Polystim Neurotech Laboratory, and Co-founder of the International IEEE-NEWCAS and the International IEEE-BioCAS Conference. He was General Chair of both the 2016 IEEE International Symposium on Circuits and Systems, and the 2020 IEEE International Medicine, Biology and Engineering Conference (EMBC). He was awarded the Canada Research Chair in Smart Medical Devices (2001-2015), and was leading the Microsystems Strategic Alliance of Quebec, Canada (1999-2018). Dr. Sawan published more than 900 peer reviewed papers, two books, 12 book chapters, and 12 patents and 15 other patents are pending. He received several awards, among them the Queen Elizabeth II Golden Jubilee Medal, the Shanghai International Collaboration Award, the Zhejiang Westlake Friendship Award, the Qianjiang Friendship Ambassador Award, and the Medal of Merit from the President of Lebanon. Dr. Sawan is Fellow of the IEEE, Fellow of the Canadian Academy of Engineering, Fellow of the Engineering Institutes of Canada, and "Officer" of the National Order of Quebec.
Speech Title: "Brain-biochip Interfaces for the Diagnosis and Recovery of Neural Functions"
Abstract: Nowadays, the various pandemic issues and the increasing number of elderly are placing healthcare to highest priorities in human life. The corresponding various diseases are refractory to conventional solutions such as drugs and/or surgical treatment. Smart medical devices intended for the diagnostic, treatment and prediction of neurodegenerative diseases are becoming most effective way to bring solution to such complex diseases. This talk covers circuits, systems and artificial intelligence-based algorithms intended to implement brain interfaces dealing with multidimensional design challenges such as reliable harvesting energy methods, low-power circuits, high-data rate wireless communication. Application-specific system architectures will be demonstrated. A few closed-loop neuromodulation systems will be introduced, and case studies will be elaborated. The later include neurorecording intended for learning about the intracortical vision mechanism, and for spike onset detection of epileptic seizure for foci localization, cortical microstimulation for seizure abortion, as well as prediction to prevent the epileptic seizures.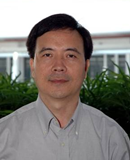 Prof. Lihua Xie, Fellow of IEEE and IFAC
Nanyang Technological University, Singapore
Lihua Xie received the Ph.D. degree in electrical engineering from the University of Newcastle, Australia, in 1992. He was a faculty with the Department of Automatic Control, Nanjing University of Science and Technology from 1986 to 1989. Since 1992, he has been with the School of Electrical and Electronic Engineering, Nanyang Technological University, Singapore, where he is currently a professor and the Director of the Delta-NTU Corporate Laboratory for Cyber-Physical Systems. He served as the Head of Division of Control and Instrumentation from July 2011 to June 2014. His research areas include robust control, networked control, compressive sensing, localization and unmanned systems. He has been listed as a highly cited researcher by Thomson Routers and Clarivate Analytics annually since 2014. He is currently an Editor-in-Chief of Unmanned Systems and Associate Editor of IEEE Transactions on Control of Network Systems. He has served as an Editor of IET Book Series on Control and Associate Editor of IEEE Transactions on Automatic Control, IEEE Transactions on Control Systems Technology, Automatica, IEEE Transactions on Circuits and Systems-II, etc. He was an IEEE Distinguished Lecturer (2011-2014) and an elected member of the Board of Governors of IEEE Control System Society (Jan. 2016- Dec. 2018). He is Fellow of IEEE, Fellow of IFAC, and Fellow of Academy of Engineering Singapore.
Speech Title: "Localization and Control in GPS Denied Environment"
Abstract: The capability of localization is of great importance for many applications such as Internet of Things and operation of unmanned systems. GPS has been widely used for positioning and navigation. However, in indoor environments and many outdoor environments such as urban canon and forest, GPS may not be available or unreliable. Hence, it has been a lot of interest in developing technologies and algorithms for localization in such environments. In this talk, we shall discuss some recent research on this topic. We shall discuss localization leveraging on various technologies including WiFi, UWB and vision. In particular, we shall introduce WiFi based indoor positioning and activity recognition as well as recently developed distance based cooperative localization including consensus based approach and graph optimization based approach, leveraging on UWB technologies. We shall also discuss an integrated visual-inertial-UWB system for mapping and localization with applications in logistics and structure inspection.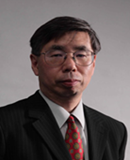 Prof. Masahiro Fujita
The University of Tokyo, Japan
Masahiro Fujita received his Ph.D. in Information Engineering from the University of Tokyo in 1985 on his work on model checking of hardware designs by using logic programming languages. In 1985, he joined Fujitsu as a researcher and started to work on hardware automatic synthesis as well as formal verification methods and tools, including enhancements of BDD/SAT- based techniques. From 1993 to 2000, he was director at Fujitsu Laboratories of America and headed a hardware formal verification group developing a formal verifier for real-life designs having more than several million gates. The developed tool has been used in production internally at Fujitsu and externally as well. Since March 2000, he has been a professor at VLSI Design and Education Center of the University of Tokyo. He has done innovative work in the areas of hardware verification, synthesis, testing, and software verification-mostly targeting embedded software and web-based programs. He has been involved in a Japanese governmental research project for dependable system designs and has developed a formal verifier for C programs that could be used for both hardware and embedded software designs. The tool is now under evaluation jointly with industry under governmental support. He has authored and co-authored 10 books, and has more than 200 publications. He has been involved as program and steering committee member in many prestigious conferences on CAD, VLSI designs, software engineering, and more. His current research interests include synthesis and verification in SoC (System on Chip), hardware/software co-designs targeting embedded systems, digital/analog co-designs, and formal analysis, verification, and synthesis of web-based programs and embedded programs.
Speech Title: "Circuit-Compiler Co-Design for AI Systems"
Abstract: There have been significant researches on the new development of specialized circuits for efficient AI system processing such as neural electric circuits on one hand, and specialized parallel processing compilation on the others. So far they are somehow separately researched and developed. In this talk we try to establish a co-design and development methodology that can simultaneously optimize circuits as well as parallel processing on top of them. Taking examples in convolutional neural networks and self-attention mechanisms in transformers, we show that such co-design methodology can fully optimize the target AI systems, which is impossible through individual optimizations. The proposed design methodology can make it possible to develop highly efficient edge devices for AI sytems.
Previous Invited Speaker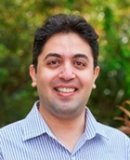 Assoc. Prof. Farhad Shahnia
Murdoch University, Australia
A/Professor Farhad Shahnia received his PhD in Electrical Engineering from Queensland University of Technology (QUT), Brisbane, in 2012. He is currently an A/Professor at Murdoch University. Before that, he was a Lecturer at Curtin University (2012-15), a research scholar at QUT (2008-11), and an R&D engineer at the Eastern Azarbayjan Electric Power Distribution Company, Iran (2005-08). He is currently a Fellow member of Engineers Australia, Senior Member of IEEE, and member of the Australasian Association for Engineering Education. Farhad's research falls under Distribution networks, Microgrid and Smart grid concepts. He has authored one book and 11 book chapters and 100+ peer-reviewed scholarly articles in international conferences and journals, as well as being an editor of 6 books. He was the recipient of the Postgraduate Research Supervisor Award from Curtin University in 2015 and the Australia-China Young Scientist Exchange Award from the Australian Academy of Technology and Engineering in 2016. Farhad is currently a Subject Editor, Deputy Subject Editor, and Associate Editor of several journals including IEEE Access, IET Generation, Transmission & Distribution, IET Renewable Power Generation, IET Smart Grid, IET Energy Conversion and Economics, and International Transaction on Electrical Energy Systems and has served 35+ conferences in various roles such as General, Technical, Publication, Publicity, Award, Sponsorship, and Special Session Chairs. Farhad is currently the Chair of the IEEE Western Australia Section and a member of IEEE's Industrial Electronics Society (IES)'s Technical Committees of Smart Grid and Energy Storage.
Speech Title: "Recent and Future Research on Microgrid Clusters"
Abstract: Electricity systems around the world are experiencing a radical transition as the consequence of replacing fossil fuels, used for electricity production, by sustainable and cleaner energies. The growing penetration of renewable energies requires smarter techniques capable of handling the uncertainties of these intermittent sources. Along with this change, traditionally centralised power systems are also converting into distributed self-sufficient systems, often referred to as microgrids, that can operate independently. This talk will focus on remote area microgrids as a hot research topic in Australia and Southeast Asia that have hundreds of remote and off-grid towns and communities, and islands. It is expected that remote area microgrids will strongly benefit these remote locations in the forthcoming years. This talk will briefly introduce the progress of research in this field around the world and Australia, and will also discuss some of the technical challenges associated with interconnection of neighbouring microgrids as a key step to improve their survivability in the course of unexpected imbalances between the demand and the available generation from intermittent renewable resources.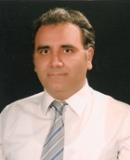 Assoc. Prof. Ahmet Mete Vural
Gaziantep University, Turkey
Dr. Ahmet Mete Vural is currently working as a full-time associate professor in electrical and electronics engineering department in Gaziantep University. He is leading power systems research group. He got his PhD degree in electrical and electronics engineering from Çukurova University, Turkey in 2012. He worked as a research assistant in electrical and electronics engineering department in Gaziantep University between 1999-2004 and in automation and process control engineering department in Wuppertal University, Germany between 2004-2007. His research interests are application of power electronics to power systems, multi-level converters, FACTS devices, power quality, micro/smart grid, renewable energy, and energy storage systems.
Speech Title: "Design and Development of Deep Learning Based Bi-directional Converter for Hybrid Microgrids to Alleviate Power Quality Problems"
Abstract: Hybrid ac-dc microgrid structure has becoming more popular over the past few years since it combines benefits of both ac and dc sub-grids. In this structure, efficient power management and improving power quality are crucial for high-efficiency system level operation. These operations require dynamic and flexible control strategies for bidirectional converter due to complexities, and the uncertainty of the coupled grids. Furthermore, control of hybrid microgrid considering power quality issues needs both primary converter control and supervisory control with many complex optimization steps. In this study, deep reinforcement learning based a novel intelligent power sharing algorithm will be designed to enhance bidirectional converter power transfer capability with less complexity and high efficiency. To realize the system and comparing the performance of the algorithm, high efficiency SiC based T-type three level bidirectional converter will be developed. Power quality features and power management strategies will be combined thanks to power electronic-based structure of bidirectional converters. Owing to high switching frequency and T-type three level topology, device dimensions and losses will decrease dramatically, and high energy density will be obtained. Finally, the device with algorithm will be tested under a disturbed prototype hybrid network and results will be obtained from various case studies.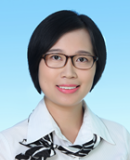 Assoc. Prof. Wu Zhou
University of Shanghai for Science and Technology, China
Dr. Wu Zhou is an associate professor in the School of Energy and Power Engineering, University of Shanghai for Science and Technology (USST), China. She previously held positions of assistant professor from 2011 to 2016 at USST. She received her B.S. from Nanjing University of Science and Technology in 2006 and a Ph.D. in Power Engineering and Engineering Thermophysics from Southeast University in 2011. She has been working in the research areas of particles and two-phase flow measurement, mainly by imaging methods based on photographic technique or optical methods using image sensors. Her researches have been funded by external agencies such as Ministry of Industry and Information Technology of China, Ministry of Science and Technology of China and National Nature Scientific Foundation of China. She is a member of Youth Council of the Chinese Society of Particuology, as well as the Professional Committee of Multiphase Flow Measurement of the Chinese Society of Measurement.
Speech Title: "Inline Characterization of Nanoparticles and Microparticles Using Image-Based Methods"
Abstract: This report will introduce our latest work on three image-based methods for particle measurement using image sensors. They are not only direct imaging, but also methods combined other optical techniques. One is called the Ultrafast Image-based Dynamic Light Scattering (UIDLS) method for measurement of nanoparticle size and morphology, making use of the scattered light intensity at different polarizations with a polarization image sensor. It shortens the measurement period from several minutes to several milliseconds, even miroseconds, providing the possibility of inline characterization of nanoparticle size during fast variation processes. An indicator is also preliminarily proposed to characterize the sphericity of the nanoparticles. The second method is an inline measurement method for monitoring the concentration of particulate matter emission, such as from cooking fumes. It is called the side-scattering imaging technique, with a laser beam for illumination and a camera for imaging. This technique provides a new way for monitor of particulate matter with low concentration. The last method is the defocused imaging method for size and 3D velocity measurement of microparticle, with two image sensors capturing the particle images at different imaging distances at the same time. The deep learning technology is also applied for the estimation of particle size and position. This technology can be applied to 3D characterization of sprays.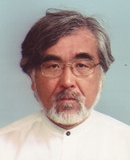 Prof. Hirohide Haga
Doshisha University, Japan
Hirohide Haga was born in 1954 in Kyoto, Japan. He received his B.Eng and M.Eng from Doshisha University in electrical engineering and Ph.D. in computer science from Kyoto University in 1978, 1980, and 1994 respectively. In 1980, he joined to Hitachi, Ltd., one of the leading computer companies in Japanese where he was a research staff of computer software. In 1994, he moved from Hitachi to Doshisha University. Currently he is a full professor of computer science at Faculty of Science and Engineering, Doshisha University. He held several visiting positions (visiting scholar, visiting professor, and invited professor) at Imperial College of Science and Technology, University of London (UK), University of Oulu (Finland), Cambridge University (UK), École Centrale de Lille (France), and CentraleSupélec (France). He is a member of IEEE, ACM, BCS (British Computer Society), and IEICE-J (Institute of Electronics, Information, and Communication Engineer-Japan). His research interests include Software Engineering, Multi-Agent System, highly secure and reliable database system (Blockchain technology), and Digital Art. He was honored as a Chartered IT Professional from BCS.
Speech Title: "Simulating Physical and Social Phenomenon by Agent-based Modeling (ABM)"
Abstract: In this talk, I will provide some examples of simulating physical and social phenomenon by Agent-based Modeling and emphasize the advantages of it. With the progress of computer hardware and software, simulation becomes very popular in science and engineering. To simulate the target system, some equations which describe the target system with enough precision must be established. Then these equations, such as algebraic or differential equations, are solved analytically or numerically. However, when we want to simulate social phenomenon, it is virtually impossible to write these equations. Therefore, simulating the social phenomenon was hard or sometimes impossible. But now we have a new simulation method named Agent-based Simulation (ABM). In ABM, the target system is described by the set of agents, which are autonomous software entities, and environment (space). Agents can interact to each other and to environment. Each agent has its own rules for interaction. These rules only describe microscopic (local) action. However, these microscopic rules emerge the macro-level phenomenon in the target system. In ABM, no global equation is necessary, instead, local rules are necessary. Usually describing local rules is easier than describing global rules.