Keynote Speakers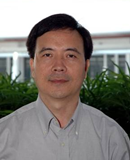 Prof. Lihua Xie, Fellow of IEEE and IFAC
Nanyang Technological University, Singapore
Professor Xie Lihua is a professor and Director, Delta-NTU Corporate Lab for Cyber-Physical Systems (CPS) which is funded by National Research Foundation of Singapore, Delta-Electronics and NTU, aiming to develop CPS technologies to enable smart manufacturing, smart learning and smart living. He served as the Head of Division of Control and Instrumentation of NTU from July 2011 to June 2014. His research interests include robust control, networked control, multi-agent networks, localization, and unmanned systems. He has published 9 books, over 400 journal papers, 350 conference papers, and 5 patents. He has been listed as a highly cited researcher by Thomson Routers and Clarivate Analytics since 2014. He was elected to Fellow of IEEE in 2007, Fellow of IFAC in 2011 and Fellow of Chinese Automation Association in 2016 for his contribution to control and estimation theory. He was an IEEE Distinguished Lecturer (2011-2014). He is currently an Editor-in-Chief of Unmanned Systems and an Associate Editor of IEEE Transactions on Control of Network Systems. He served as Editor of IET Book Series on Control and Associate Editor of Automatica, IEEE Transactions on Automatic Control, IEEE Transactions on Control System Technology, IEEE Transactions on Circuit and Systems-II, etc.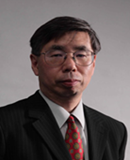 Prof. Masahiro Fujita
The University of Tokyo, Japan
Masahiro Fujita received his Ph.D. in Information Engineering from the University of Tokyo in 1985 on his work on model checking of hardware designs by using logic programming languages. In 1985, he joined Fujitsu as a researcher and started to work on hardware automatic synthesis as well as formal verification methods and tools, including enhancements of BDD/SAT- based techniques. From 1993 to 2000, he was director at Fujitsu Laboratories of America and headed a hardware formal verification group developing a formal verifier for real-life designs having more than several million gates. The developed tool has been used in production internally at Fujitsu and externally as well. Since March 2000, he has been a professor at VLSI Design and Education Center of the University of Tokyo. He has done innovative work in the areas of hardware verification, synthesis, testing, and software verification-mostly targeting embedded software and web-based programs. He has been involved in a Japanese governmental research project for dependable system designs and has developed a formal verifier for C programs that could be used for both hardware and embedded software designs. The tool is now under evaluation jointly with industry under governmental support. He has authored and co-authored 10 books, and has more than 200 publications. He has been involved as program and steering committee member in many prestigious conferences on CAD, VLSI designs, software engineering, and more. His current research interests include synthesis and verification in SoC (System on Chip), hardware/software co-designs targeting embedded systems, digital/analog co-designs, and formal analysis, verification, and synthesis of web-based programs and embedded programs.
Invited Speakers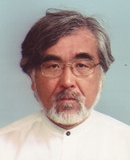 Prof. Hirohide Haga
Doshisha University, Japan
Hirohide Haga was born in 1954 in Kyoto, Japan. He received his B.Eng and M.Eng from Doshisha University in electrical engineering and Ph.D. in computer science from Kyoto University in 1978, 1980, and 1994 respectively. In 1980, he joined to Hitachi, Ltd., one of the leading computer companies in Japanese where he was a research staff of computer software. In 1994, he moved from Hitachi to Doshisha University. Currently he is a full professor of computer science at Faculty of Science and Engineering, Doshisha University. He held several visiting positions (visiting scholar, visiting professor, and invited professor) at Imperial College of Science and Technology, University of London (UK), University of Oulu (Finland), Cambridge University (UK), École Centrale de Lille (France), and CentraleSupélec (France). He is a member of IEEE, ACM, BCS (British Computer Society), and IEICE-J (Institute of Electronics, Information, and Communication Engineer-Japan). His research interests include Software Engineering, Multi-Agent System, highly secure and reliable database system (Blockchain technology), and Digital Art. He was honored as a Chartered IT Professional from BCS.