Keynote Speaker
Location:
Home
> Keynote Speaker
Prof. Wuqiang Yang
The University of Manchester, UK
Professor Wuqiang Yang is a Fellow of the IET (formerly IEE), Fellow of the Institute of Measurement and Control and Fellow of the IEEE. He was also an IEEE IMS Distinguished Lecturer (2010-2016) and JSPS Invitation Fellow (2016). Since 1991, he has been working with The University of Manchester (formerly UMIST) in the UK and became Professor of Electronic Instrumentation in the School of Electrical and Electronic Engineering in 2005. His main research interests include industrial tomography, especially electrical capacitance tomography (ECT), inverse problem and image reconstruction, instrumentation and multiphase flow measurement. He has published over 500 papers, is a referee for over 50 journals (including 6 IEEE journals), Associate Editor of IEEE Trans. on Instrumentation and Measurement, editorial board member of 6 other journals (including Meas. Sci. and Technol.), guest editor of many journal special issues and visiting professor at several other universities. His biography has been included in Who's Who in the World since 2002.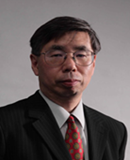 Prof. Masahiro Fujita
The University of Tokyo, Japan
Masahiro Fujita received his Ph.D. in Information Engineering from the University of Tokyo in 1985 on his work on model checking of hardware designs by using logic programming languages. In 1985, he joined Fujitsu as a researcher and started to work on hardware automatic synthesis as well as formal verification methods and tools, including enhancements of BDD/SAT- based techniques. From 1993 to 2000, he was director at Fujitsu Laboratories of America and headed a hardware formal verification group developing a formal verifier for real-life designs having more than several million gates. The developed tool has been used in production internally at Fujitsu and externally as well. Since March 2000, he has been a professor at VLSI Design and Education Center of the University of Tokyo. He has done innovative work in the areas of hardware verification, synthesis, testing, and software verification-mostly targeting embedded software and web-based programs. He has been involved in a Japanese governmental research project for dependable system designs and has developed a formal verifier for C programs that could be used for both hardware and embedded software designs. The tool is now under evaluation jointly with industry under governmental support. He has authored and co-authored 10 books, and has more than 200 publications. He has been involved as program and steering committee member in many prestigious conferences on CAD, VLSI designs, software engineering, and more. His current research interests include synthesis and verification in SoC (System on Chip), hardware/software co-designs targeting embedded systems, digital/analog co-designs, and formal analysis, verification, and synthesis of web-based programs and embedded programs.

Prof. Mohd Zaid Bin Abdullah
Universiti Sains Malaysia, Malaysia
Mohd Z. Abdullah graduated from Universiti Sains Malaysia (USM) with a B. App. Sc. degree in Electronic in 1986 before joining Hitachi Semiconductor as a test engineer. In 1989, he commenced an M.Sc. in Instrument Design and Application at University of Manchester Institute of Science and Technology, UK. He remained in Manchester conducting research in Electrical Impedance Tomography at the same university, and received his Ph.D. degree in 1993. He joined USM in the same year as a lecturer. His research interests include microwave tomography, digital imaging, and ultra wide band sensing. He has published numerous research articles in international journals and conference proceedings. One of his papers was awarded The Senior Moulton medal for the best article published by the Institute of Chemical Engineering in 2002. He is also a recipient of many prestigious international fellowship awards such as the Association of the Commonwealth Universities (UK), the Japanese Society Promotion of Science (Japan), the Royal Society (UK) and the Engineering Physical Sciences Research Council (UK). Presently he is a Professor and Director of the Collaborative Microelectronic Design Excellence Centre (CEDEC), Universiti Sains Malaysia. Professor Mohd Zaid Abdullah is a Chartered Engineer and Fellow of the Institute of Engineering and Technology (IET), UK.